Dr. Silvia Dumois, DMD - Dentist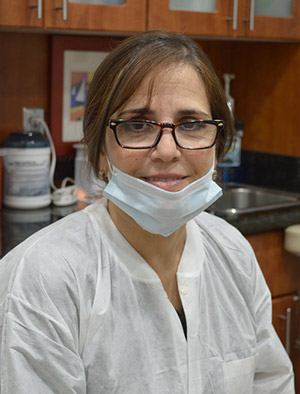 Dr. Dumois is a third generation dentist in her family. She graduated in 1986 from University of Puerto Rico, School of Dentistry winning the Oral Diagnosis Award given by the International College of Dentist. She is license to practice in the State of Florida and Puerto Rico. Dr. Dumois practiced in Puerto Rico for three years, where she participated as volunteer in the Oral Cancer Screening Clinics patronized by the Lions Club.
She moved to Miami, Florida in 1990 and has been practicing in her own dental office since 1993. Dr. Dumois is certified in CPR, Lummineers, Teeth Whitening, Implants, Botox and Restilane, to offer you a complete range of health and cosmetic services.