Sandra Betancourt - Front Desk / Dental Assistant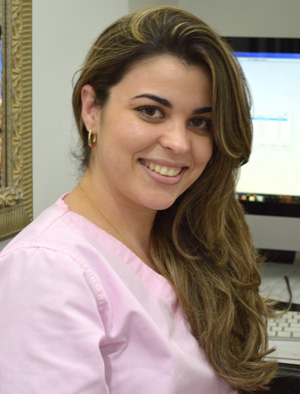 Sandra Betancourt was born in Cuba in September 1989. She graduated from Carlos Hidalgo in Pinar del Rio, Cuba in Computer Science in 2006.
She arrived in the United Stated in 2010, where she decided to go back to school and continue her education. She obtained her diploma as Dental Assistant in 2011.
She has been working for Dumois Dental Spa for the past 3 years working as front desk clerk and dental assistant. She is currently studying at Miami Dade College to improve her English.