Rebeca Zaragoza - Hygienist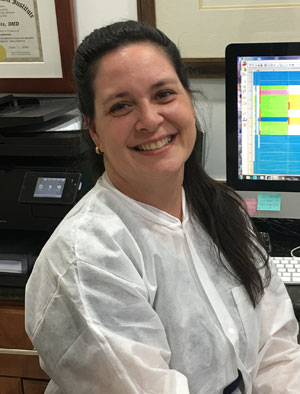 Rebeca was born in Camaguey, Cuba. She studied in the ISCM in Camaguey, Cuba from 1992 to 1997, when she graduated as a Doctor in Stomatology. She got a Dental Prosthodontic Degree in 2001. She worked as a Dentist in Cuba from 1997 to 2014.
In 2014 , Rebeca came to the USA and worked as a Dental Assistant in Bellesmiles Dental Office in Miami, FL. In August , 2016 she received her license in Dental Hygiene and in March 2017 ,her Certification to Administer Local Anesthesia. Rebeca joined our team in September, 2016.